Adele's '21' is Amazon's Best-Selling Album of All Time!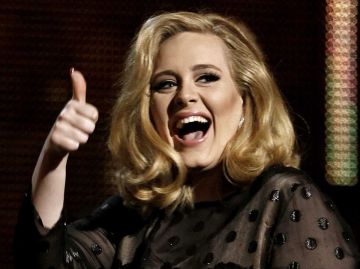 Adele's "21" is not only the best-selling Album of the New Millennium but it's also Amazon's highest-selling album of all time!

Featuring hits like "Rolling in the Deep" and "Someone Like You," the Grammy-winning "21" has sold more than 28 million copies worldwide, an unprecedented figure in today's music landscape. The album was the World's best-seller in 2011 and 2012.

Top-selling Albums of all Time on Amazon
1. Adele -- "21"
2. Susan Boyle -- "I Dreamed A Dream"
3. Stephan Schwartz and Original Broadway Cast -- "Wicked"
4. Robert Plant & Alison Krauss -- "Raising Sand"
5. Mumford & Sons -- "Sigh No More"
6. Taylor Swift -- "Fearless"
7. Amy Winehouse -- "Back To Black"
8. Adele -- "19"
9. Dixie Chicks -- "Taking The Long Way"
10. Coldplay -- "Viva La Vida or Death And All His Friends"
Website Proudly Designed, Development & Supported by Nocturnal Cloud.