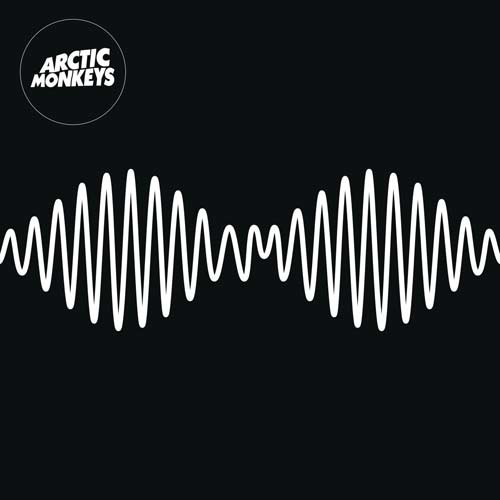 "AM" is the World's Best-selling Album this week!

"AM", the fifth studio Album of Arctic Monkeys, debuts at N°1 in this weeks Album charts after selling a total of 303.000 copies worldwide.

Arctic Monkeys are an english indie Rock Band formed in 2002 in High Green, Sheffield. The band consists of Alex Turner (Lead vocals, lead/rhythm guitar), Jamie Cook (rhythm/lead guitar), NIck O'Malley (bass guitar, backing vocals), and Matt Helders (drums, backing vocals).

Alex Turner and Co just made Official UK Albums Chart History with "AM", released by Domino Records, becoming the band's fifth consecutive Number One and the first Indie-released Act to achieve such a feat. According to the latest sales data, "AM" sold over 157,300 copies this week in the UK alone. The tally makes "AM" the second fastest selling Album of 2013, just behind Daft Punk's "Random Access Memories" which sold 165,000 on its release back in May. The band's debut album, "Whatever People Say I Am, That's What Im not" became the fastest selling debut album in UK chart history, selling 363,735 copies in the first week and spawning 2 n°1 Singles.  

In the US, "AM" sold 42.300 copies this first week, just 2,000 short of the band's best ever sales week in the States, back in 2007,  when "Favourite Worst Nightmare" was released and became their first Top 10 hit. Arctic Monkeys' fourth Album "Suck It And See" peaked at N°14 in the US upon its release in 2011, while their debut Album "Whatever People Say I Am, That's What I'm Not" reached N°24 in 2006. That Album gave them their biggest-selling Single there when it reached N°6 in 2006. The Band's third Album "Humbug" reached N°15 in 2009.

Artic Monkeys are regarded as one of the most prominent Bands to be part of the post-punk revival in the UK, and have won 5 Brit Awards winning Best British Group twice and were nominated for 2 Grammy Awards.