Beyoncé Delivers New Album Overnight!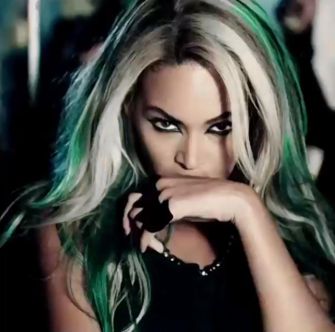 Béyoncé drew praise from all her fellow pop stars when she delivered her new Album unexpectedly yesterday morning, Friday 13. 

The singer released her latest, self-titled album featuring 14 Songs and 17 accompanying music videos around midnight after keeping it a secret all year. 
In a year filled with elaborate, corporate-sponsored music-marketing campaigns, Beyoncé took an entirely different approach to marketing her latest album.
The singer's self-titled fifth album appeared on the iTunes Store late Thursday night with no advance word that it was in the works.
"I didn't want to release my music the way I've done it," said the singer, whose full name is Beyoncé Knowles-Carter, in a news release issued after the album went on sale. "I am bored with that."
Early signs suggest her secretive strategy is working: "Beyoncé" is likely to debut at No. 1 next week in the World's best selling Albums chart, after selling more than 80,000 copies in the first three hours. The album is available only on iTunes at $15.99 which includes a video for each of the 14 tracks.
The singer did use one minor promotional tool. Around the same time the album appeared on the iTunes Store, she gave her eight million Instagram followers a taste of the album via a 15-second video trailer that ended with the words "available now."
Beyoncé's un-hyped release, which very few Artists could pull off with any success, is more unusual than her choice to sell the entire album before releasing the singles separately. The songs from "Beyoncé" will become available separately starting Dec. 20. 
According to the news release, the videos were shot primarily during her successful "Mrs. Carter Show" world tour, and were "veiled in secrecy," even though they were filmed in open places, including a beach in Brazil, the streets of New York City and on the famed Cyclone Rollercoaster in Coney Island, New York. The new album features collaborations with Drake, Frank Ocean and Jay Z. Beyoncé and Jay Z's toddler daughter, Blue Ivy Carter, even makes an appearance.
As the overnight release of her new self-titled album became the buzz all over America, among the social media stir were several of the "Grown Woman" singer's fellow celebrities.

Katy Perry, whose album "Prism" broke records when it debuted in October, immediately pledged her allegiance to Queen Bey. "Don't talk to me today unless it's about @Beyonce THANX," Perry tweeted early Friday.

Demi Lovato, who also released her chart-topping album, "Demi" earlier this year, couldn't contain her excitement over the 32-year-old pop star's new album."HOW IS ANYONE NOT TWEETING ABOUT #BEYONCE RIGHT NOW?!!?!?" she wrote, before declaring Friday to be "Beyoncday." Lovato, 21,also tweeted that Beyoncé holds the title of "sexiest woman on the planet."

Even Lady Gaga, who has been busy promoting her own new music all over Twitter, took the time to acknowledge her friend's achievement. "Welcome back Honey B we missed you," Gaga, 27, wrote.

But perhaps no one was more proud than Beyoncé's younger sister, R&B singer Solange Knowles."I'm sitting here watching THE most artful and perfect project ever," Knowles, 27, wrote. She also shared an Instagram video compilation stringing together her sister's 17 new music videos, which were released along with her album early Friday morning.
Website Proudly Designed, Development & Supported by Nocturnal Cloud.