Britney Premieres "Work B***h" on CW and Vevo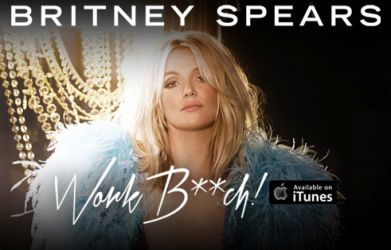 Britney Spears finally released  the world premiere of her new video 'Work B**ch' live on CW and Vevo!

Britney had been teasing her video for 'Work B****h' for months, and she had us all on the edge of our seats for the Oct. 1 world premiere — and it was all worth it!
Britney Spears posted a quick Instagram video previewing the video, followed by sexy stills from the "Work B***h" video on Sept. 26. Then, the video premiered on The CW and we could not be happier.

The song is set to be a huge hit in the dance clubs, and we knew the video was going to be one of our favorites. Britney looks back to her old self in the video, dancing on the desert, then in front of a car, and up against a mirror in a dance studio.

What do you think of Britney's new video?
Website Proudly Designed, Development & Supported by Nocturnal Cloud.