Britney Teases Her New Video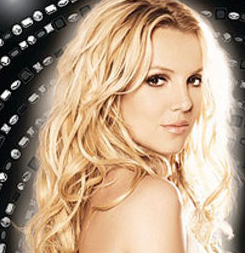 Britney is so hawt in her new video "Work B***h!
Britney looks amazing in her new video after training five hours a day for her exhaustive schedule of highly anticipated Las Vegas shows. See video below!
https://www.youtube.com/watch?v=jueKLll9ZyY 

The video, directed by Ben Mor, was shot over three days in the desert. The clip features Spears in several setups surrounded by sexy female dancers. The singer gyrates in front of a white wall, takes a lingering look at herself in a vanity mirror in the desert and later stands at attention, surrounded by scantily clad dancers, as a white Lamborghini drives around in the background. 

"I had to learn to use a bullwhip," Britney revealed. "I may or may not have hit Ben with it a few times."  She tweeted about how conditions shooting the video were tricky in the searing desert heat. "Gonna get my tan on in the desert in between shots on the#WorkB***h set today. It's HOT out here people!!!! #desert#heatwave," the 31-year-old singer wrote.

The star has been building up buzz for her new Album which will be released on December 3. Her two-year Las Vegas residency was just announced and her first concert will kick off at Planet Hollywood on December 27. And TMZ reported that she has already sold an impressive 70,242 out of 73,600 tickets available for the first 16 shows put up for sale!!
Website Proudly Designed, Development & Supported by Nocturnal Cloud.