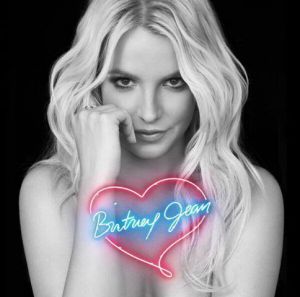 Britney Spears says "Britney Jean", her new Album out December 3rd, will be her "most personal record." The artwork was released on Friday (October 25)
"I poured my heart and soul into this album, and it's been an incredible journey. I've learned a lot about myself, and as I am finishing, I am reminded of the incredible foundation that has supported me for the last 15 years," she wrote in the handwritten letter. "I can't believe this is my eighth studio album and I know I keep telling you that it is my most personal record yet, but it's true and I'm really proud of that." 
Britney also thanked many of the folks who helped her work on the album. "I have been through a lot in the past few years and it has really inspired me to dig deeper and write songs that I think everyone can relate to. Working with people like Sia, William Orbit, and of course will.i.am has been an amazing experience. They have listened to all of my ideas and helped me bring them to life," she said. "There are a lot of really fun, upbeat dance songs, but it was important to me that I show my strength, and my attitude, and my vulnerability. Of course, I also have some surprises for you guys."
The album's release will come just weeks before Britney takes the stage in Las Vegas for her two-year residency at Planet Hollywood on December 27.
The announcement also revealed that "Perfume", a ballad she had previously described as "really beautiful," will be available on November.