Drake's "God's Plan" is the World's N.1 Single for a 2nd week!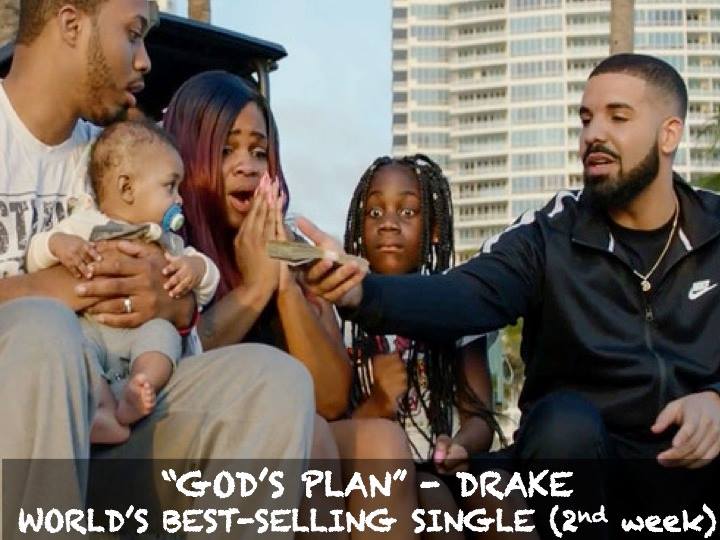 Drake tops the Global track chart for a 2nd week with his smash hit "God's Plan". 

"God's Plan" just scored a 4th week at N°1 on the Billboard Hot 100 in America and a record 4th week of over 75 million US streams! It's Drake's fourth US N°1 Single, and second as a solo artist. The Song broke first-day streaming records on both Apple

 Music and Spotify and has been N°1 on the Spotify Global Song chart for over 33
 days.

"God's Plan" has also topped the charts in Australia, Canada, Greece, Ireland, New Zealand, Norway, Portugal, Sweden and the UK where it has been N°1 for 5 weeks! It has so far peaked N°2 in the Netherlands, and N°3 in Austria and Denmark, N°5 in Germany and Switzerland, N°6 in Hungary, N°7 in Finland, N°8 in Belgium and N°11 in France! Drake filmed the video for "God's Plan" at Miami High School on February 5. Although the budget for the music video was $996,631.90, Drake gave every dollar back to the community of Miami. You can see him giving packs of money out to random families, offering free groceries, clothes and toys, donating to the Miami University, the Fire Department and a women's shelter.
Website Proudly Designed, Development & Supported by Nocturnal Cloud.