Ed Sheeran's 'Perfect' Duet with Beyoncé is the World's best-selling Single for a 2nd week!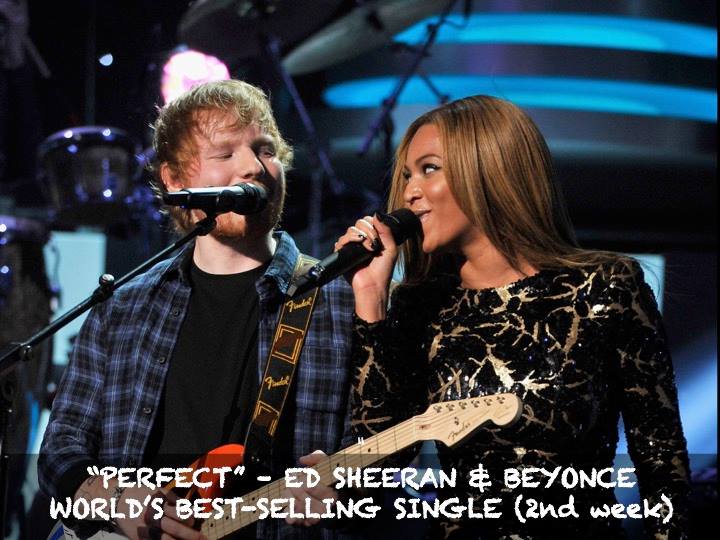 Ed Sheeran's romantic ballad 'Perfect' remains for a second week atop
the Global Track Chart powered by Beyoncé's vocals. When Bey was
recording her part of the song, she called Ed and said, "I don't know
how you feel about this but I've taken all the instruments off it and
it's just gonna be acoustic guitar." To which Sheeran replied, "Ah
that's great, because it used to be that!"


The two went back and forth in the studio for four hours before Beyonce
went in to record her vocals. It only took Beyonce one take. The song,
which was released Dec. 1, soared to the top of the global chart, giving
Beyonce her first N°1 song since "Single Ladies" in 2008.
Website Proudly Designed, Development & Supported by Nocturnal Cloud.