How Madonna changed the World!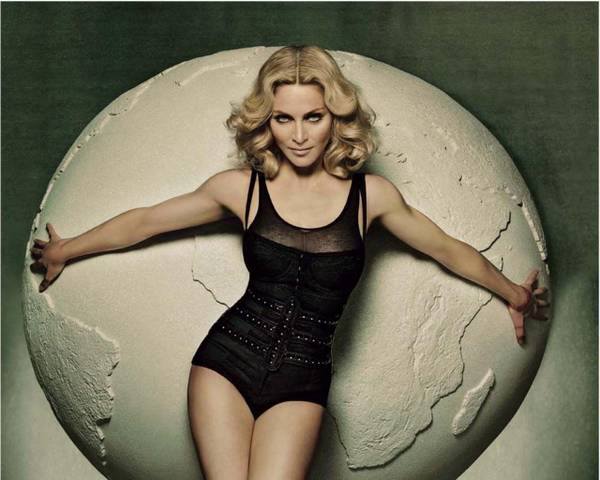 Let's look at what Her Madgesty has given us over the years...

1. She is the most iconic and influential Female Recording Artists of all time!

2. She is the World's best-selling Female Recording-Artist of All Time having sold over 200 million Albums during her career

3. She is the Best-selling American Female Artist of All Time

4. She is the best-selling Singles Artist of All Time in the UK

5. She wrote the fastest selling kids book of All Time Her children's book The English Roses sold faster than any other

6. She inspired every struggling young singer/actor/dancer with a dream

7. She dared to open her own record label In 1992 Madonna founded Maverick records and negotiated herself 20% of all music royalties. Which proved useful as she later went on to sell millions of those.

8. She launched the careers of Alanis Morrisette and The Prodigy. She signed Alanis to her Maverick Record label and Jagged Little Pill went on to be one of the world's greatest selling Albums in history by a Female recording-artist album.

9. She helped write songs for Amy Winehouse

10. She inspired Robbie Williams' song "She's Madonna"

11. She provided Gary Barlow with the N°1 hit song "Love Won't Wait"

12. She put Malawi on the map. Not many people talked about Malawi before Madonna's Raising Malawi Organisation which has built ten schools and educates 4,781 children.

13. She launched the trend for celebrity adoption. Madonna adopted two orphans from Malawi, David Bande Mwale in 2006 and Chifundo "Mercy" James in 2009.

14. She popularised Argentinian politics. Before Madonna played Eva Peron, not many really knew much about Argentina's General Peron.
15. She gave us some amazing quotes "I want to be like Gandhi and Martin Luther King and John Lennon - but I want to stay alive."
Website Proudly Designed, Development & Supported by Nocturnal Cloud.