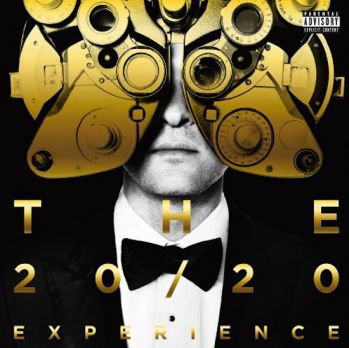 Justin Timberlake already delivered an incredible Album with part 1 of The 20/20 Experience, which, since being released in March, has become the bestselling album of 2013. 

The sequel, recorded during the same sessions, stands as a stellar Album in its own right. JT's album sequel, officially out, 'creates a visceral listening experience,' one music critic writes. We had to wait seven years for new music from Justin Timberlake. But in less than seven months, Timberlake has doubled his solo album output, giving fans over 140 minutes of new material.

The 74-minute collection, already out in stores, is the companion piece to March's surprise 20/20 Experience, which already sold over 2 million copies!

Working again with Timbaland, as well as producer Jerome "J-Roc" Harmon, 2 of 2 is a further exploration into Timberlake's long-listen suite of sensual soul throwback disco and languid ballads, led by the dance-ready "Take Back The Night" and hard-hitting "TKO" singles. And, in keeping with his career-long tendency to feature carefully curated hip-hop cameos, it has verses from Jay Z and Drake.

Timberlake trades in the elegance of the first album for something more sanguine, more hedonistic. He sings of animalistic desire and lurid fantasies, exploring metaphors of boxing, blood and murder over tracks packed with spiky horns, jagged guitar riffs and unspooling synthesizers. The album's bottom-heavy production — as is also the case with his 15-piece touring band — creates a visceral listening experience.

The first half of Timberlake's Experience felt contented in its relationships, often celebratory; Part 2 is no less committed, but it addresses the darker, more warped impulses. Musically, the endeavor is as ambitious as anything attempted by the soul greats Timberlake clearly admires: Marvin Gaye, Stevie Wonder and Curtis Mayfield.