K-pop Superstar Rain Bounces Back "30Sexy" and "La Song."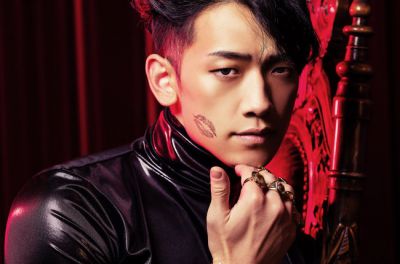 Singer/actor Rain, a pioneer of the "Hallyu Wave" (aka Korean Wave), has just released his much awaited sixth full-length album "Rain Effect," proving to fans and critics he hasn't missed a beat during his four-year absence from recording having spent two years at military service. 
Despite his much publicized relationship with superstar actress Kim Tae Hee, as well as public backlash after being investigated for violating service regulations (which was later dismissed), Rain re-solidifies his position in the K-pop firmament with this latest offering.
"Rain Effect," released under Cube Entertainment (Beast, 4Minute, G.NA), dropped Jan. 2 along with accompanying music videos for double lead singles "30Sexy" and "La Song." 
"30Sexy" is an electrifying dance sound charged with knocking hip-hop drumbeats and sticky synths, in which Rain dares to seduce all women being 30 and sexy. In the music video, the singer is slickly dressed, exuding his tantalizing charisma while flashing hip-thrusting action.
Website Proudly Designed, Development & Supported by Nocturnal Cloud.