Katy Perry is once again No1 for a fourth non-consecutive week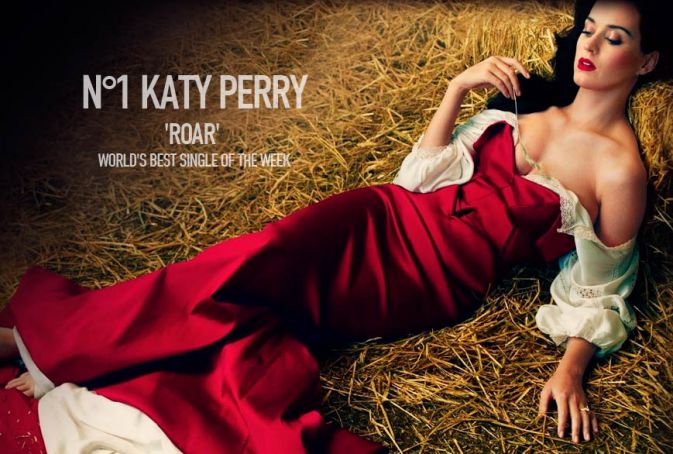 Katy Perry is once again N°1 for a fourth non-consecutive week.
The biggest surprise of the week is the huge jump of Miley Cyrus' new smash "Wrecking Ball". A fortnight ago it was at N°12 then last week it slid to N°23. After the release of the official video,  "Wrecking Ball" shot to N°2 globally.
Close behind at N°3 is Avicii's "Wake Me Up!", Robin Thicke feat. T.I. & Pharell Williams' "Blurred Lines" slides to N°4 and Lady GaGa's "Applause" slips to N°5. 
    
Drake enters the top 10 at N°8 with "Hold On, We're going Home". The highest debut on this week's best-selling Singles chart at N°22 is Coldplay's "Atlas" from the upcoming soundtrack "The Hunger Games: Catching Fire". "Animals" by the 17 year-old Dutch DJ Martin Garrix debuts at N°33 and Tsuyoshi Domoto from the J-pop duo Kinki Kids enters the World's Top 40 at N°34 with "Matataki". Flo Rida feat. Pitbull's "Can't Believe It" is at N°43, Stromae's "Papaoutai" at N°52 and Jason DeRulo's "Talk Dirty" debuts at  N°57.
Website Proudly Designed, Development & Supported by Nocturnal Cloud.