Katy Perry releases new song 'Dark Horse' featuring Juicy J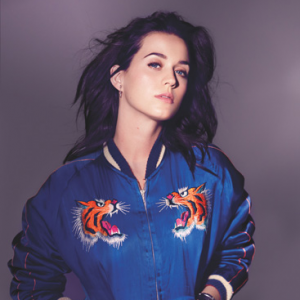 Katy Perry, whose single "Roar" is N°1 worldwide, took to Twitter to announce the release of "Dark Horse" on iTunes, tweeting to her more than 42 million followers, "Here she is!!! DARK HORSE ft. @therealjuicyj PREORDER PRISM. ENJOY (and thanks for waiting)."

The song, a mid-tempo hip-hop-infused track featuring Memphis, Tennessee rapper Juicy J, is a departure from Katy's "Roar" and previous pop releases. A preview of the song is available on iTunes, where fans can download it instantly when preordering her new album.

The song's lyrical content references a callout to a lover who doesn't know what is about to come his way, with Katy singing, "So you wanna play with magic / Boy you should know what you're falling for / Baby do you dare to do this / 'Cause I'm coming at you like a dark horse."

Katy called upon her fans to select the song as one of several "Prism" preview tracks, rather than as an official follow up single to "Roar." 

Website Proudly Designed, Development & Supported by Nocturnal Cloud.