Katy Perry's 'Roar' is the World's best-selling Single for the 3rd consecutive week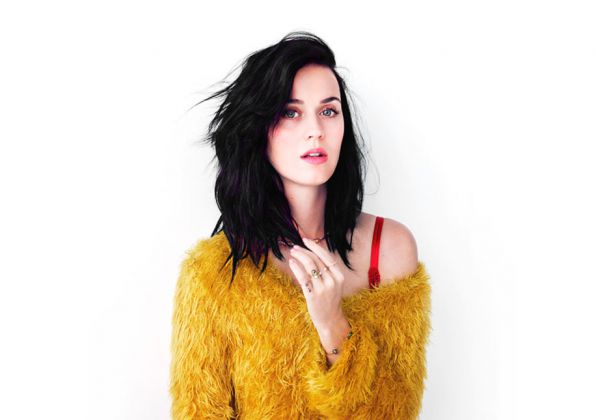 Avicii's smash hit "Wake me up" remains at N°2 and "Blurred Lines" stays in 3rd position after a sales decrease

Lady GaGa's "Applause" and Eminem's "Berzerk" switch places. "Applause" goes up one to no.4  and "Berzerk" slips to no.5.

The only new entry in the top ten is New Zealand new Breakthrough star Lorde. Her amazing hit  Single "Royals" jumps from no.16 to no.7.

There are five new Entries in this week's top 40, four from
Asia and one from the USA. With the phenomenal success of the girl  band AKB 48 many sister groups were founded including HKT 48. Their new single "Melon Juice" is the clear winner this week in Japan, and sits at no.11 in this week's world chartw.

G-Dragon from K-Pop band Big Bang opens with two songs simultaneously, "Who You?" at no.25 and "Black", a collaboration with rapper Jennie Kim, at no.27.

Tohoshinki, one of Korea's most successful boy groups, lands another big smash in Japan with "Scream" at no.32.

The only western new entry on this week's charts is "Sail" by Awolnation, an American electronic Band. 'Sail' was released in 2011 and has been 122 weeks on the US Digital charts. This week it enters the World charts at no.15 .

Outside the top 40 waiting among other G-Dragon's third new hot Single "Coup D'etat" at no.42.

Flo Rida feat. Pitbull's "Can't Believe It" is at no.46. Dutch electrinic Dance Music Artist Martin Garrix' European hit "Animals" finally enters the world charts at no.48. Jason DeRulo's "Talk Dirty" is at no.56 and Belgian Superstar Stromae's 'Papaoutai' is at no.60 for his first appearance on the World's 50 best-selling Singles tally.
Website Proudly Designed, Development & Supported by Nocturnal Cloud.