Korean legendary boy group Super Junior's 9th studio album, 'Time_Slip', is the world's best-selling album of the week with equivalent global sales of 288,000!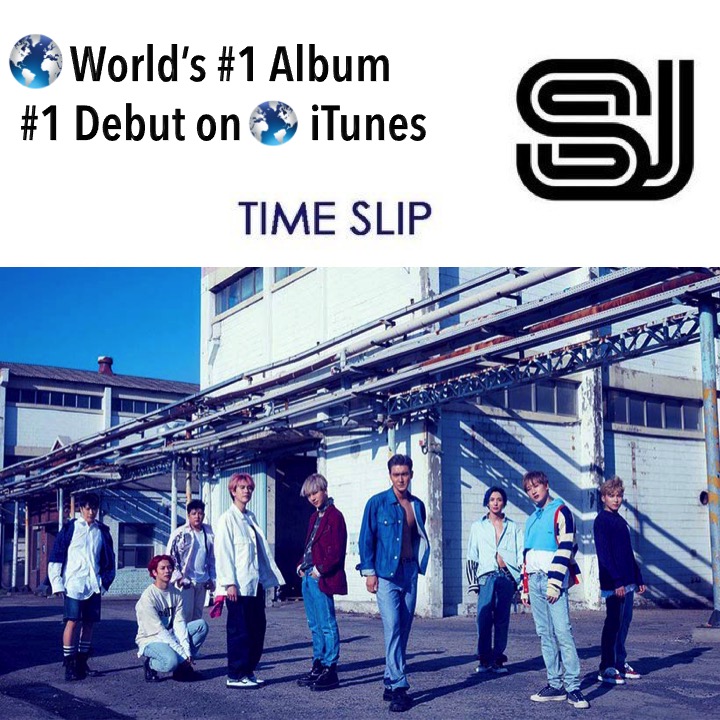 Super Junior's 'Time_Slip', their 9th Korean-language studio album, rockets to the top of the global album chart with equivalent global sales of 288,000, 271,000 of which is from Korea according to Hanteo! It's the 11th time this year an album from South Korea tops the Global Album Chart!
Korean superstar Duo, Tohoshinki, debuts at #2 on the global album chart with their brand new album 'XV' after selling 159,000 equivalent units.
Last week's chart topper, Post Malone's 'Hollywood's Bleeding' slips 1 - 3 after selling another 146.000 copies and 1.842.000 after 7 weeks!
Japanese star producer, Mafumafu, debuts at #4 on the global album chart with 'Kagura Iro Artifact' and equivalent sales of 109,000 according to Oricon. Mafumafu is the most popular utaite, famous for his soft, yet upbeat middle-high ranged voice on his covers.
AI YoungBoy 2's 'YoungBoy Never Broke Again' slips 3 - 5 on this week's global album chart after selling another
84.000 units and 199.000 in 2 weeks!
Summer Walker's 'Over It' dips 5 - 6 on the global chart after selling another 70.000 units and 332.000 so far!
Ed Sheeran's former #1, 'No.6 Collaborations Project' rebounds 9 - 7 after selling another 70.000 units and 2.140.000 so far!
Taylor Swift's global chart topper 'Lover' holds at #8 after selling another 69.000 copies and sales of 4.042 Million so far. The Album sold 3 Million units in its 1st week according to Republic Records including a million sales in China alone!
Billie Eilish's 'When We All Fall Asleep, Where Do We Go?' ranks a 30th week inside the Top 10 selling another 67,000 equivalent sales this past week and 3.737.000 so far!
Dababy's 'KIrk' reenters the Top 10 at #10 after selling another 58.000 copies this past week and 385.000 units after 3 weeks!
Website Proudly Designed, Development & Supported by Nocturnal Cloud.