Lady Gaga is No.1 on iTunes in 64 Countries!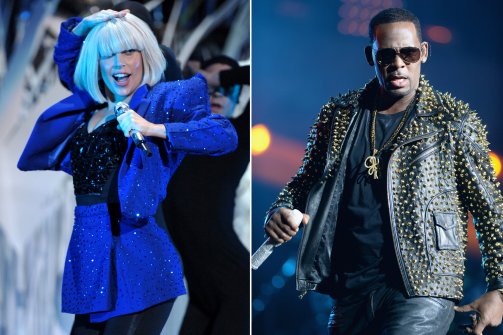 Lady Gaga's "Do What U Want," her duet with R. Kelly from the upcoming Album "ARTPOP" is No.1 in 64 countries!

"The song hit No.1 on iTunes in 64 countries," says Dennis Dennehy, head of artist strategy and media for Interscope Records. "We are overwhelmed by the worldwide response + excitement for 'Do You Want' feat. R. Kelly & are happy to announce it as 2nd Single!"

Coupled with what Dennehy calls "the immediate and overwhelming worldwide reaction" to the song, the critical response to "Do What U Want" has been blindingly positive. "It's Official: Lady Gaga's New Song Featuring R. Kelly Is The Best Thing," announced a Buzzfeed headline, while the Daily Beast called the song "pure pop heaven," Slate described it as "surprisingly beautiful" and Popjustice gave the song an 8 out of 10 rating. The single zoomed to the top of the iTunes Store's top sellers list and will likely debut high on next week's Single charts. It's projected to sell between 150,000 and 160,000 digital downloads by the end of the tracking week on Sunday, according to industry sources. 

"Applause" has stayed in the World's Top 10 Singles for over two months.

But Gaga's artistic vision is not sales numbers. "I write for the music not the charts," she posted on Sunday night before the release of "Do What U Want," referencing the perceived "battle" between "Roar" and "Applause" that stemmed from the singles' concurrent release periods last August.
Website Proudly Designed, Development & Supported by Nocturnal Cloud.