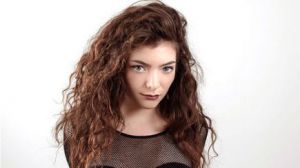 Despite the popularity of Lorde's break-out single, which currently sits at the top of the US charts for the 3rd week and at N°3 for the 3rd week running in the world's best-selling singles chart, evidence suggests that she is no one-hit-wonder.
When she released two new tracks through SoundCloud in June, "Swinging Party" and "Tennis Court," they attracted hundreds of thousands of plays in the first few weeks. Her debut album "Pure Heroine", released in the end of September, is at N°6 in the world's best-selling Albums chart!
In the past three months, Lorde has seen increases north of 1000% across metrics, from YouTube views, to new Twitter followers to Wikipedia page views. She is currently the second-most viewed artist on Wikipedia.
But just a year ago, noone had any idea who Lorde was. Today, she is charting across the globe. Ella Yelich-O'Connor has taken the music industry b
y storm. The young singer and songwriter from New Zealand released her debut EP in late 2012 and watched her fan base explode as she finalized and prepared to release her first full-length, her track "Royals" propelling her from obscurity to pop royalty in a matter of mere months. 
Comparing Lorde to some of the biggest female artists in the industry, she is growing at a much faster pace. In the past three months Lorde saw an increase of more than 525% in the number of new Facebook page likes added, compared to the previous three month period. 
So what is the key to Lorde's success? Well for starters, the Kiwi singer-songwriter has a knack for lyricism and gives pop music a refreshingly original sound. Her lyrics are mature beyond her years, and fans are often startled to learn her young age. She relies on her powerful voice, and infectious beats to capture an audience adding to her credibility as an artist.
So stay tuned for more from Lorde, who is bound to rule the industry for years to come.