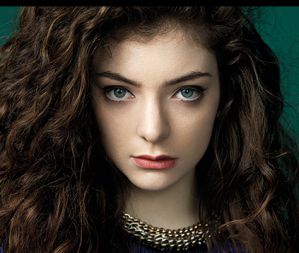 Lorde's "Royals" stays on top of the US Hot 100 for the 2nd week in a row! This is Lorde's big week, as her debut Album "Pure Heroine" enters the World's Best-selling Albums chart and the 200 Hot US Albums Chart at No. 3! "Royals" is also No.3 in the World's Best-selling Singles chart with Katy Perry's "Roar" at No.1 for the 7th week and Avicii's "Wake me up" at No.2. Lorde  tops the US Digital Songs Chart for a third week with 309,000 downloads sold, according to Nielsen SoundScan and the Hot Rock Songs chart for a sixth week. 

Katy Perry remains at No.2 on the US Hot 100 chart with "Roar" but debuts at No. 34 on the Hot 100 with "Walking on Air," from her album "Prism," due Oct. 22. Katy's "Roar," "Air" and "Horse" are all in the Digital Songs top 10 this week.

Miley Cyrus' "Wrecking Ball," like "Roar" a former two-week No. 1, stays at No. 3 on the Hot 100.

Avicii's "Wake Me Up!" returns to its highest US Hot 100 rank (5-4). It rises 6-3 on Radio Songs (127 million, up 8%) and dominates Dance/Electronic Songs for a fifth week in the US.

Drake's "Hold On, We're Going Home" (featuring Majid Jordan) dips 4-5 on the Hot 100. It is No.1 in the Hot R&B/Hip-Hop Songs for a second week.

Norwegian Duo Ylvis jump from No.8 to 6 on the Hot 100 US Singles with their novelty tune "The Fox". 

Jay Z's "Holy Grail" (featuring Justin Timberlake) slips 6-7 on the US Hot 100, while racking a 10th week at No. 1 on Rap Songs, and Robin Thicke's "Blurred Lines" (featuring T.I. and Pharrell) drops 7-8.

Lady Gaga's "Applause" holds at No. 9 but increases by 5% to 84 million in listenership, bulleting again at No. 9 on Radio Songs. Lana Del Rey & Cedric Gervais' "Summertime Sadness" likewise repeats its rank from last week (10-10).

Just outside the Hot US 100's top 10, Britney Spears' "Work B**ch!" jumps back from No.41 to 13, nearly matching its No. 12 peak debut two weeks ago.