The Remix of Luis Fonsi's "Despacito" featuring Daddy Yankee and Justin Bieber is the World's best-selling Single this week!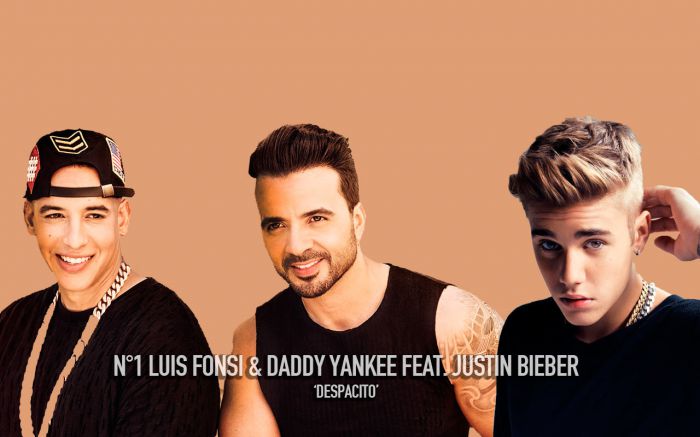 Justin Bieber certainly helped the top-selling Latin Song of the moment become the World's best-selling Song! The "Despacito" Remix is the first Spanish-language song to enter the top 10 of the US Hot 100 in two decades.
Luis Fonsi's "Despacito" (featuring Daddy Yankee was a crossover hit prior to Justin, but the Biebs' Remix helped the Song explode in the US reaching the top of the Hot 100 this week!! Countless North American Pop Stars have worked with Latin Artists over the past 20 years but Bieber helped this collab achieve what no such single has done since "Macarena."
"Despacito" has also reached No.1 in over 20 countries outside the US including France, Germany, Ireland, Italy, Spain and the Netherlands! "Despacito" ends the 16 week reign of Ed Sheeran's "Shape Of You" on the Global Track Chart. It's the first Spanish-speaking Song atop the Global Chart since 'Asereje (The Ketchup Song)' by Las Ketchup in the year 2002. The most successful Spanish Song ever on the Global chart was 'Macarena' by Los Del Rio in 1996.

Ed Sheeran's "Shape Of You" slips to No.2 this week on the Global Tract Chart.

The highest debut of the week is "I'm The one", an all-star cooperation between rapper DJ Khaled, Justin Bieber, Quavo, Chance The Rapper and Lil Wayne. This week the song enters the Global Chart at no.3.
Website Proudly Designed, Development & Supported by Nocturnal Cloud.