Wanna One's '1"=1 POWER OF DESTINY' is the World's best-selling Album this week and debuts atop the Global Album Chart with equivalent sales of 443.000!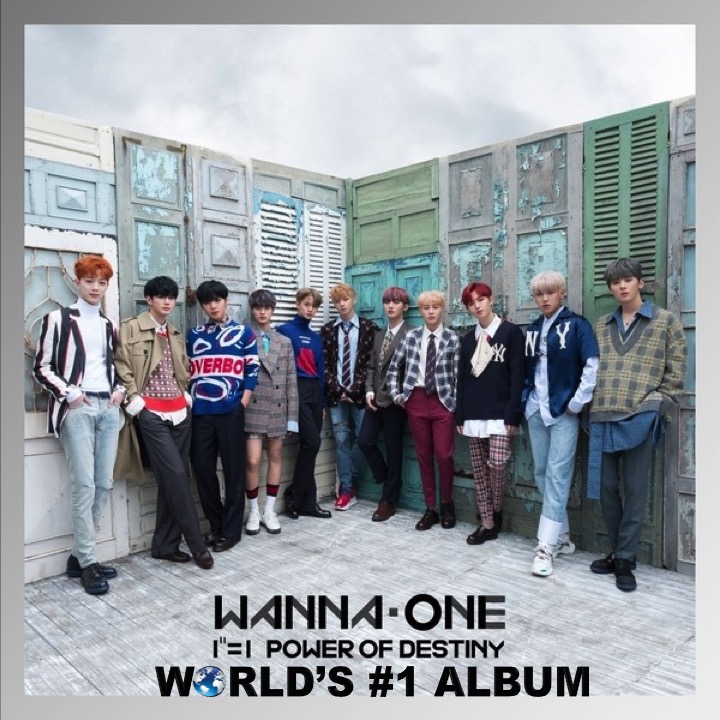 Wanna One debuts at #1 on the Global Album Chart with their brand new Album 'Power Of Destiny' and equivalent sales of 443.000, breaking their own record and setting a new career High for 1st week Album Sales!
'

1¹¹=1 POWER OF DESTINY' was released on November 19, selling out in stores both online and offline, with complaints from fans who were unable to buy it!
After just 7 days the Album had already sold over 443,000 physical copies globally! This is a new career high for the group, as their debut album "1X1=1 (TO BE ONE)" sold over 411,000 copies in its 1st week. Their repackaged album "1-1=0 (NOTHING WITHOUT YOU)" sold approximately 418,000, their second mini album "0+1=1(I PROMISE YOU)" sold 389,000, and their special album "1÷χ=1 (UNDIVIDED)" sold roughly 354,000.
"1¹¹=1 (POWER OF DESTINY)" is now the Korean Album with the 7th highest first week sales since 2008!
Website Proudly Designed, Development & Supported by Nocturnal Cloud.