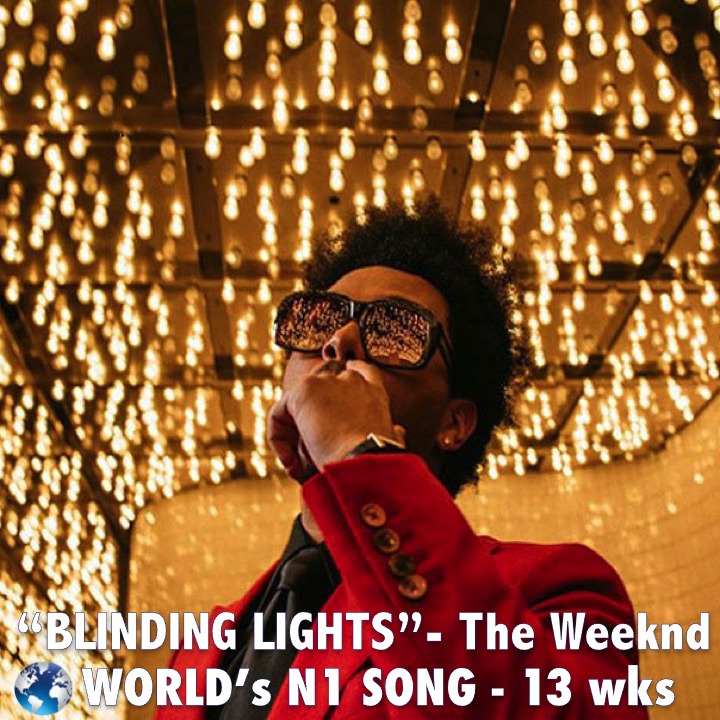 The Weeknd's "Blinding Lights" holds for an amazing 13 weeks atop the Global Track Chart, and is the #1 Song of 2020 so far!
After the release of a new mix from Doja Cat's "Say So" with additional rap-vocals by Nicki Minaj, the song jumps from 7-2 on the global track chart!
Drake's 'Toosie Slide' lifts 4-3 while the Imanbek Remix of Saint Jhn's 'Roses' slips 2-4. The song was first released in July 2016 by the Guyanese-American rapper Saint Jhn and later included on his 2018 album 'Collective One', but it wasn't till it was remixed by 19 year-old Kazakh musician and producer Imanbek Zeykenov that it became a global hit!
Dua Lipa's "Don't Start Now" holds at No. 5 while Megan Thee Stallion's "Savage" ft. Beyoncé rises 14-6!
Former chart topper, Tones And I's "Dance Monkey" dips 6-7, while  ᴾᵒʷᶠᵘ's "Death Bed" feat. beabadoobee holds at #8.
Travis Scott and Kid Cudi's "The Scotts" slips 3-9 while Roddy Ricch's "The Box" lifts 11-10!