WORLD'S No.1 ALBUM - JUSTIN TIMBERLAKE - THE 20/20 Experience Part 2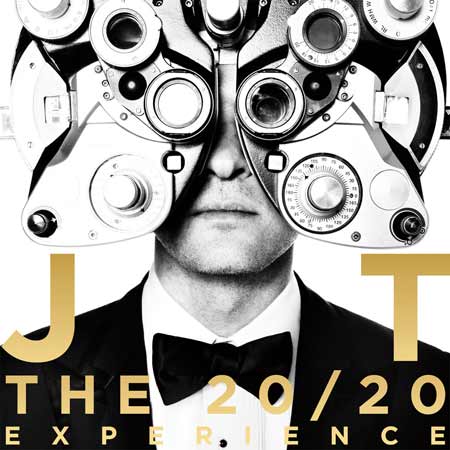 Justin Timberlake's new Album 'The 20/20 Experience' Part 2 debuts at N°1 in the World's Best-selling Album chart selling 469.000 copies in its first week. It's a lot of records but not close to the sales of the first part of the Album which sold 1.290.000 copies in its first week and has already shifted 3,56 million units so far, still the most successful album of the year. 'The 20/20 Experience, Part 2' is available in two different editions, a standard version and a special version, called 'The Complete', which combines Part 1 and Part 2. Part 1 shot back into the Top 40 this week at No.5 with this week's largest sales increase (98.000).

Last week's N°1, Drake's 'Nothing Was The Same', slides one slot to No.2 with sales of 200.000.

Driven by the big success of  'Royals', Lorde's album 'Pure Heroine' is this week's 2nd highest debut at No.3. It sold 171.000 units in its start week, 129.000 of it in the USA, 20.000 in Australia and 15.000 in Canada.

J-pop girl group Perfume arrives close behind at No.4 with 'Level 3' and 166.000 sales.

At No.6 are Kings of Leon with "Mechanical Bull" with sales of 96.00.  

Also new are newcomer band Haim with 'Days Are Gone' at No.7 (89.000 sales).

Superfly are at No.8 with 'Best' which sold 70.000 copies this week mostly in Japan.

Artic Monkey's 'AM' slips from No.5 to 9 with sales of 61.000 and Belgian Superstar Stromae closes this week's Top 10 with his shash Album 'Racine Carrée.'

Other New Entries are German rapper Casper with 'Hinterland' at No.16 (44.000 sales), J-pop girl Band, Scandal, at No.17 with 'Standard' (43.000 sales), American rock band Alter Bridge with 'Fortress' at No.18 (43.000 sales), Danish singer Agnes Obel with 'Aventine' at No.19 (38.000 sales), techno legend Moby with 'Innocents' at No.25 (33.000 sales), and American country singer Tyler Farr with 'Redneck Crazy' at No.26 (29.000 sales).


Website Proudly Designed, Development & Supported by Nocturnal Cloud.